Management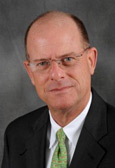 G. Robert Toney
Chairman and Founder
G. Robert Toney created the innovative National model, offering a complete range of marine and aircraft-related services, such as collateral seizure, arrest and recovery, custodianship, commercial ship, aircraft and pleasure boat sales, vessel transportation, marine service and yacht financing. Under Toney's leadership, National Maritime Services and its affiliated company, National Liquidators, have become global businesses.
Toney shares his enthusiasm, knowledge and passion for the business at speaking engagements and educational workshops for bankers, attorneys and law enforcement personnel at conferences around the world. He is one of a few active non-lawyer members of the South East Admiralty Law Association and the Maritime Law Association of the United States, where he now co-chairs the association's Yacht Finance Committee. In 2007, Toney was named "South Florida Business Leader of the Year."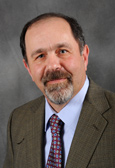 Alan Swimmer
President
Alan Swimmer is a finance industry veteran with over 25 years of experience. He is responsible for oversight of operations, long-term planning, and relationship management. Swimmer also serves as President of Maritime Capital Group, an affiliated company which provides vessel financing and related services.
Prior to employment with National, Swimmer successfully operated and sold two well-known specialty finance loan platforms, having managed the origination of over $4 billion in aircraft, yacht, and recreational vehicle loans and the acquisition of several specialty loan portfolios. Originally a Certified Public Accountant, he draws on his varied business experience to advise law firms, lenders, and government agencies.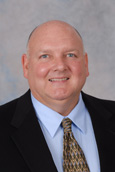 Bill O'Dell
Vice President of Operations
Bill O'Dell combines his lengthy experience at sea with a commitment to operational excellence. He oversees relations with US Marshals and other clients while managing all arrest and custodial activity. A retired US Navy Chief Petty Officer, O'Dell is also responsible for all government custody contracts, including the US Departments of Justice and Treasury.
NMS Staff Training & Certification
All National Maritime Services personnel are licensed in accordance with local requirements and pass and adhere to a rigorous training program which requires:
Background checks
State certification
One-year internship
Internal training and mentoring
Safety and operation qualification testing
Periodic drug testing
Legal training